Best Inexpensive Sewing Machine for Beginners
In this post I'm sharing some of the Best Inexpensive Sewing Machine for Beginners so that beginner sewists can start the sewing journey on the right foot by choosing the best and affordable sewing machine for their use.
Do keep in mind all these machines are home sewing machines and will only be able to handle medium weight sewing.
I have included two different lists; one containing brother sewing machines and the other for singer sewing machines. I'm assuming that your maximum budget is $200 so all the sewing machines included in this list are either $200 or below. All of those machines have received 4.5 stars or above ratings.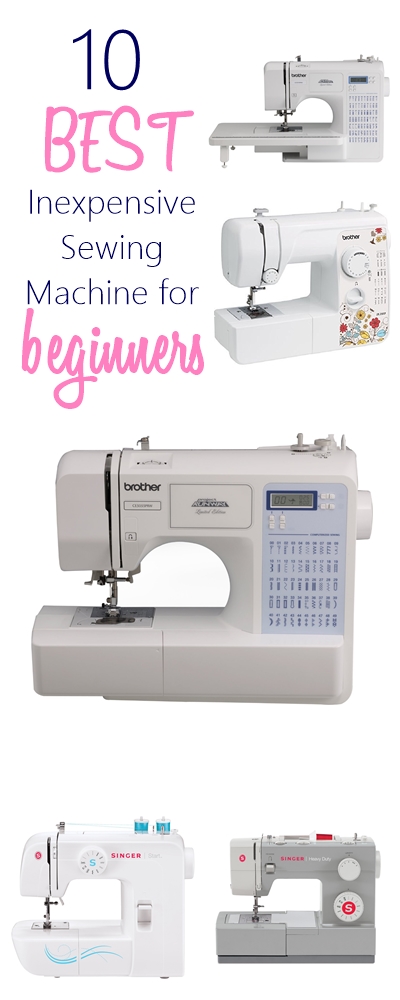 Pin this image to refer to it later.