Today I'll be sharing with you a handmade wallet tutorial. It's a bi-fold wallet with a cute owl fabric and lots of pockets. This handmade wallet will be a perfect gift for a girl, women and boys.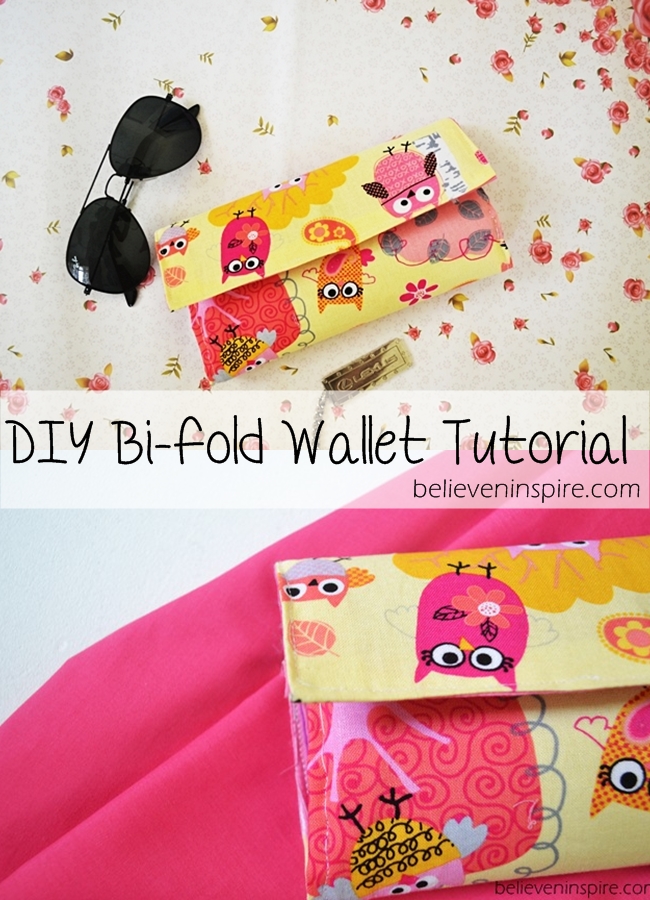 Pin this to your sewing board for future reference.
 Handmade
 Wallet Tutorial – Free Sewing Tutorial
So, I FINALLY made use of my most favorite fabric that I got from Spotlight Malaysia. Honestly, I had to go through a lot of brain storming to finally come up with where I should use this super duper cute fabric. I wanted to use it for something that I would use for very long time, and a wallet seemed pretty good idea, and hence this wallet tutorial was born.
I used 3 different fabrics for this handmade wallet tutorial. One for exterior, one for interior and lining and another one for the pockets.  Cut out the following lengths of fabrics:
A = 12.5″x8.5″ from exterior and interior fabric

From accent fabric:

B = 8″x14″ for the partition (Cut one for exterior and one for lining)

C = 2″x9″

D = 2″x8″ (Cut two)

E = 1.5″x8″ (Cut two)

11″x7.5″ from thick interface.
Let's begin! Take two of your E pieces. Place them right sides facing together. Sandwich the zipper in between as shown. Sew a straight line.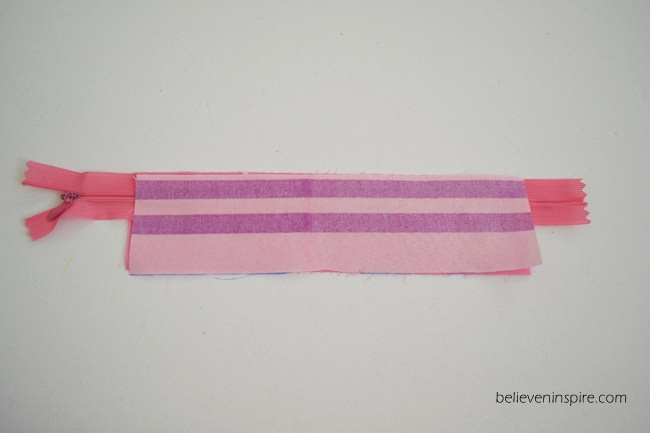 Turn it over and press.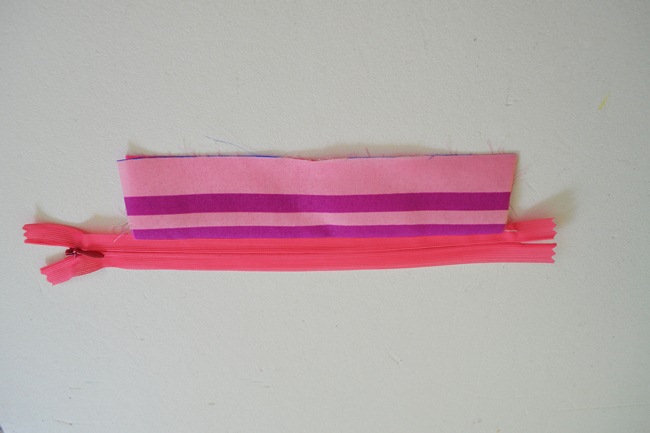 Repeat the same thing with your D pieces, so that in the end you have something like this. Keep it aside.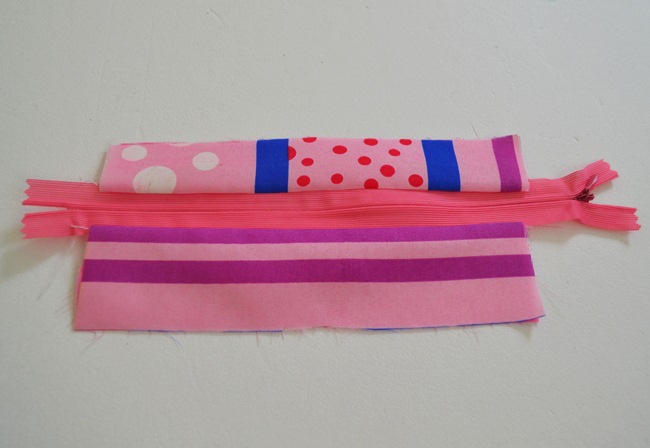 Take your B pieces and sew them together with right sides facing each other. Make sure to leave a little opening to turn the right sides out. Clip the corners and turn the right side out through the hole. Press and top-stitch. Take finished fabric, fold it into half and pin.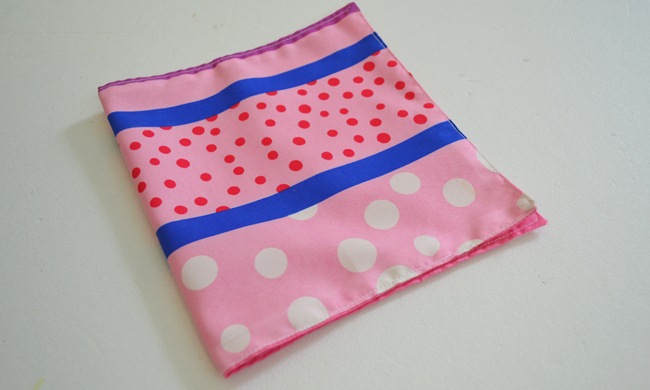 Now, arrange the piece as shown below.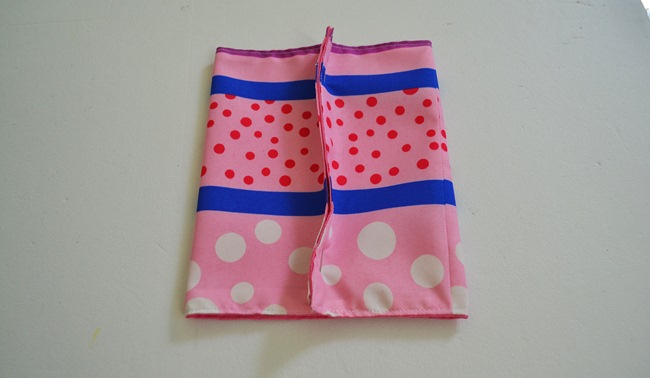 And then fold as shown below. And pin.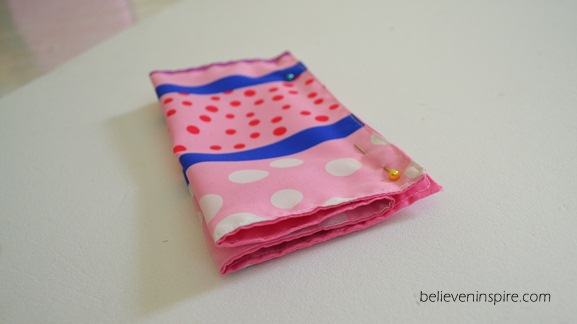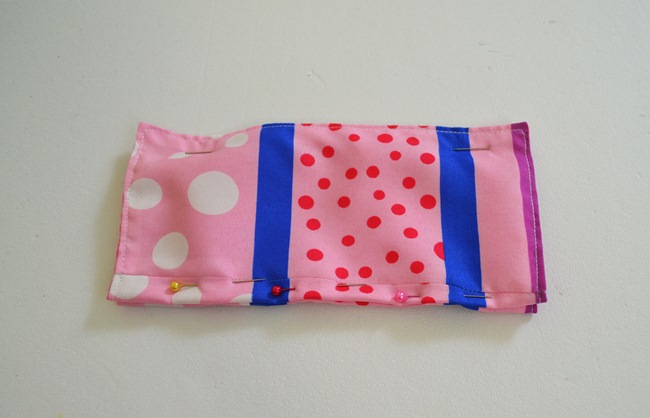 Now, remove the top pins, and then sew a straight line at the top as shown below. Make sure you keep the flaps away.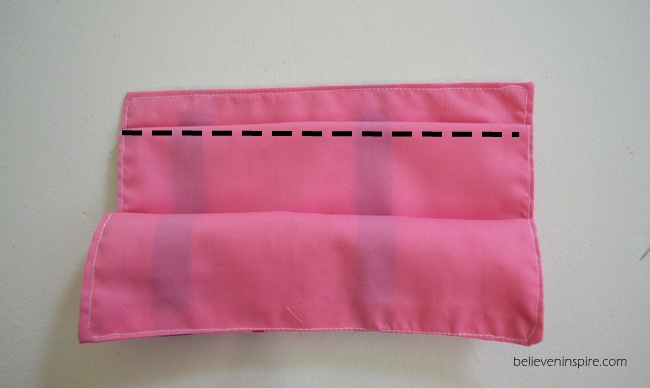 Now, take your C pieces, sew them together, turn the right sides out, press and top-stitch. Place on top of the B fabric and sew a straight line as shown.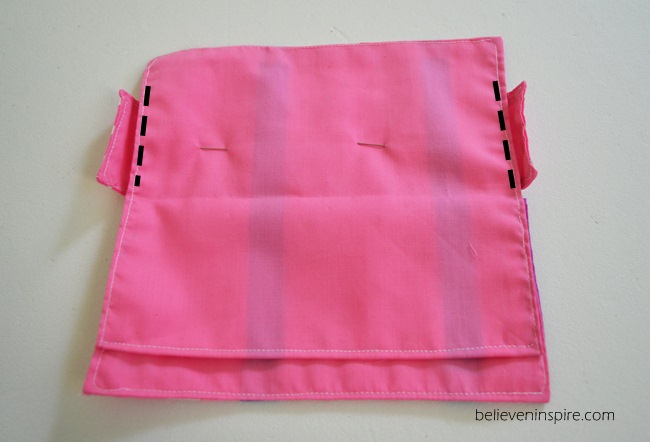 Next, sew a straight line to attach the extra pockets to B. Make sure you separate the lower flap while sewing. And, you're done with your pockets.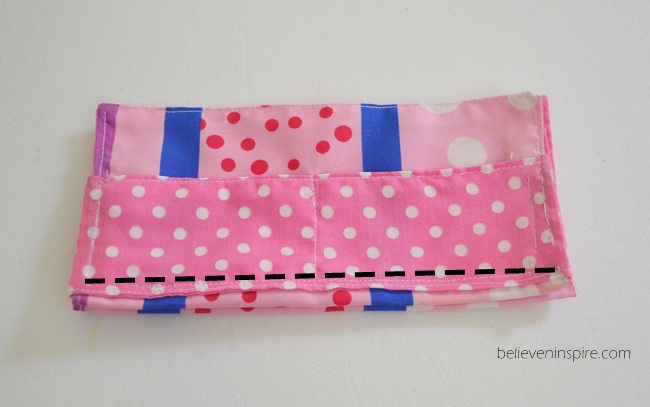 To attach the pockets to the interior fabrics place it onto the fabric and sew straight lines as shown.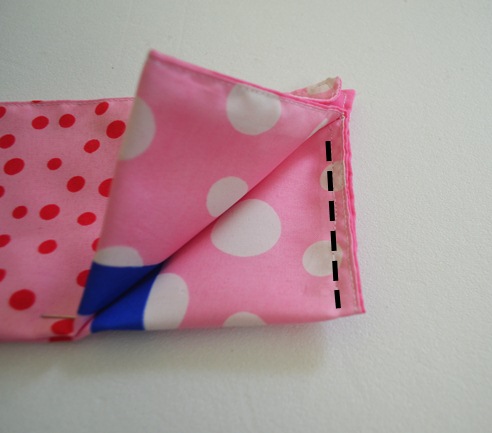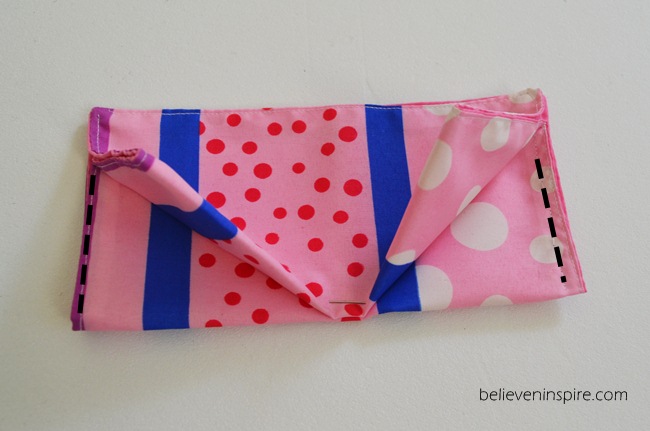 Remember the zipper pocket you sewed earlier? Place it right side facing together onto the interior fabric, and sew a straight line.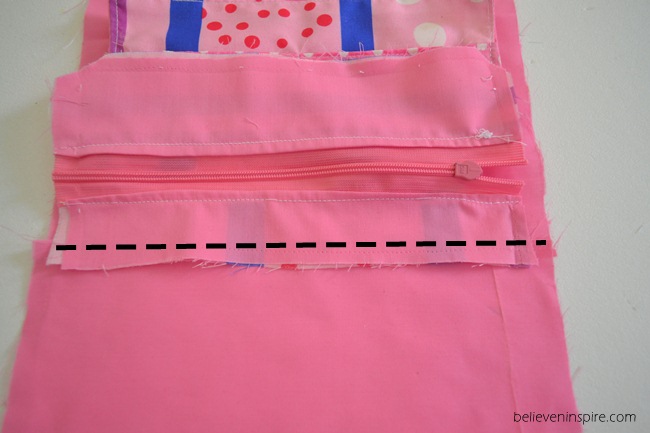 Turn, press and top-stitch.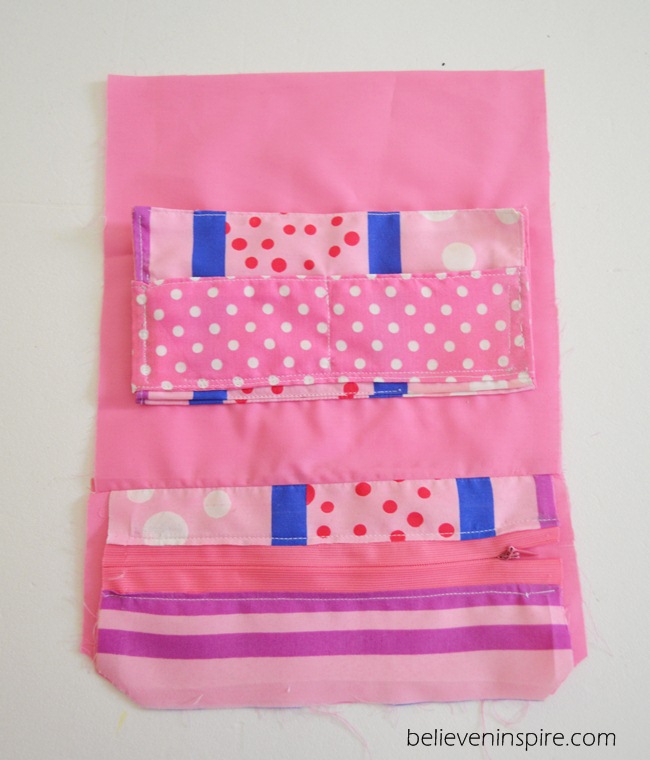 Next, to avoid all the difficult twisting and turning since I used a really thick interface, this is what I did. First, I turned and pressed the edges. And then I placed the interior and exterior together wrong sides facing together and sewed an edge stitch.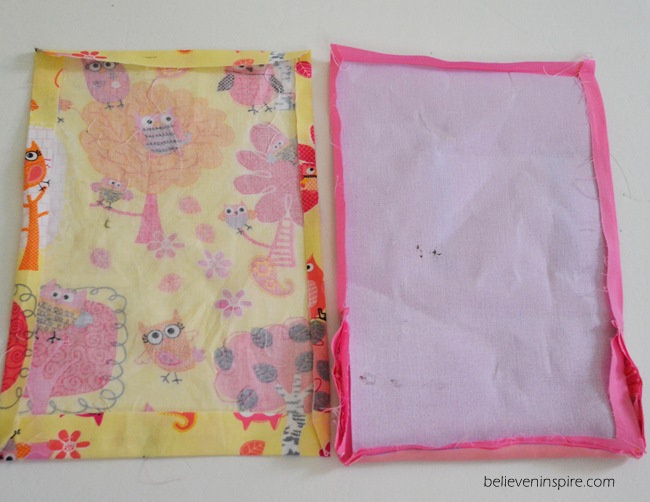 And you'll get perfect corners.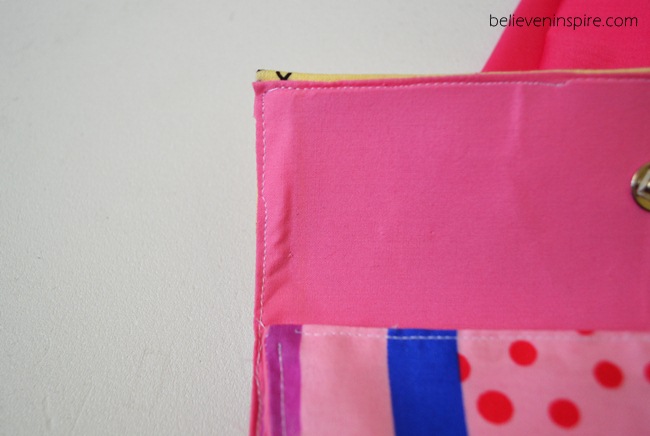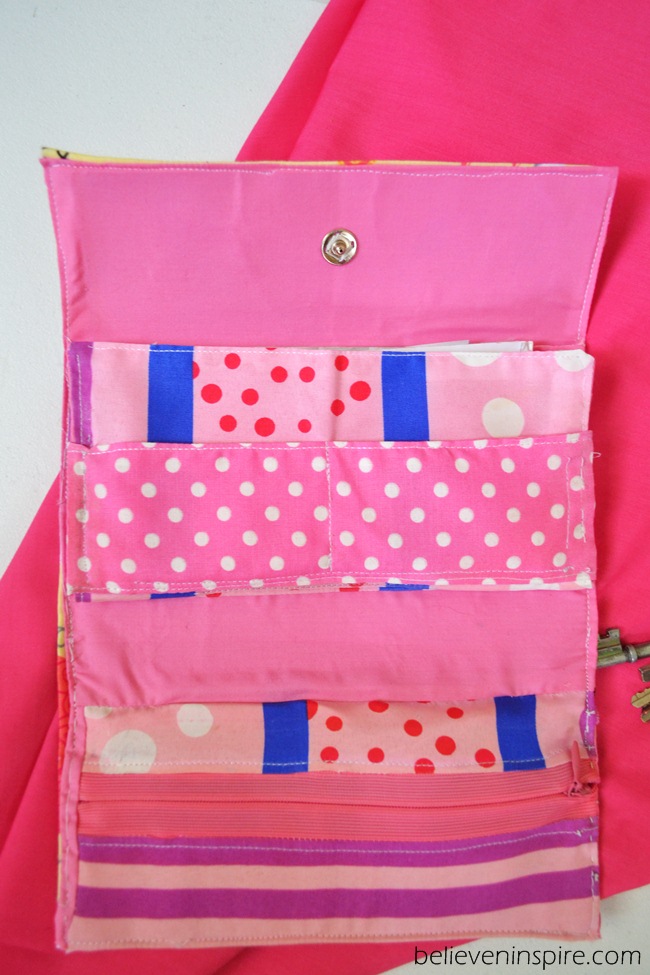 So, girls, did you find this tutorial easy? Will you be making a new handmade wallet?  If you have any questions, or any confusion you can just shoot me an email or comment below and I'll try my best to solve the problem. 🙂 Share this tutorial in your sewing circle, maybe someone is looking for it?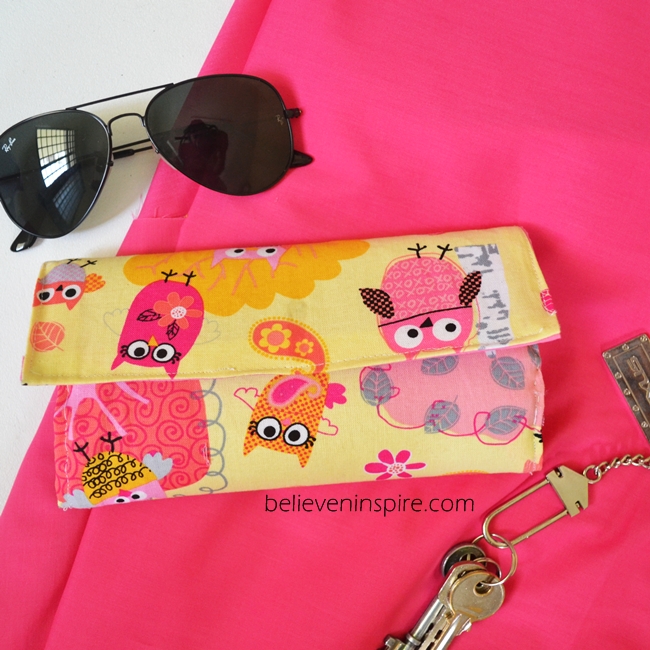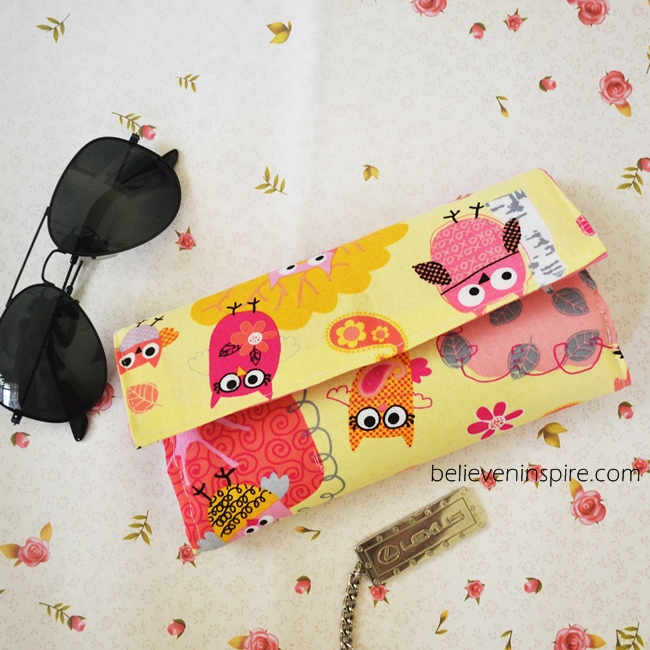 Hope you enjoyed the handmade wallet tutorial. You should also check out 6 Must Sew Things for 21st Century Girl.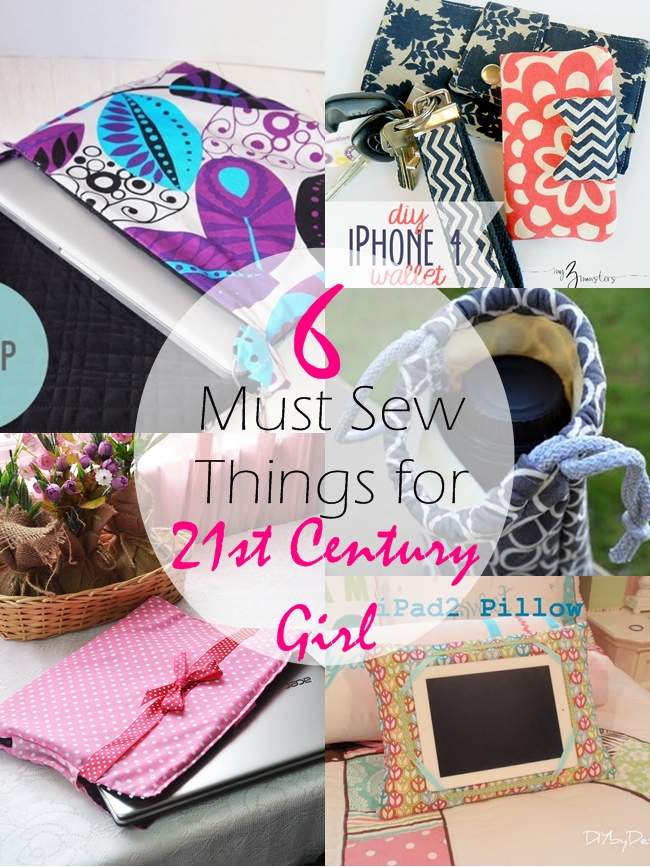 This post first appeared on Believe&Inspire.
© Copyright believeninspire.com 2011 – 2013
Don't forget to sign up for our twice a month newsletter for FREE printable!
Be my sewing buddy and get a FREE colorful sewing planner!
Just enter your name and e-mail address in the boxes!
Don't forget to check out these awesome posts too!